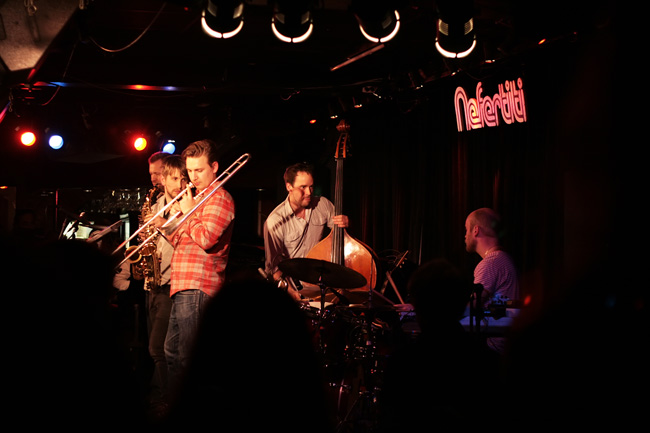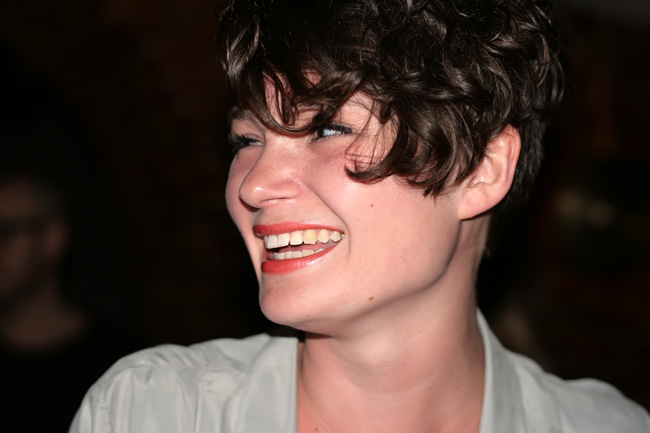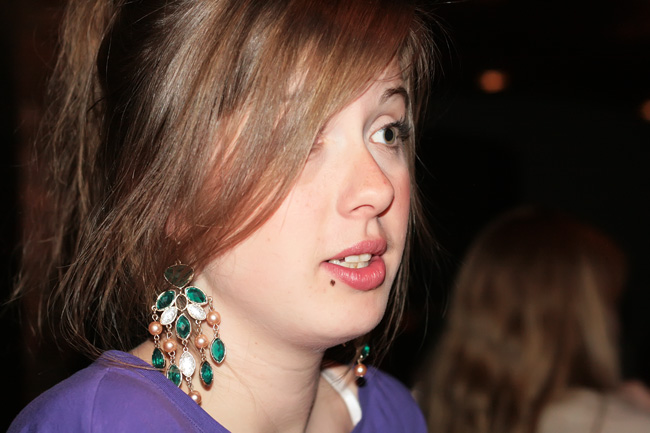 I förrgår var vi på Klabbes Bank på Nefertiti. Prima band, prima konsert, prima sällskap. Som vi konstaterade är det kul att det går så bra för dem på jazzscenen; skönt att inte alla måste vara så svåra jämt, skönt att jazz även kan vara poppig och catchy och barnslig och ibland nästan vardagligt enkel, fast aldrig på ett negativt sätt, och ofta med fler bottnar däri. Åh vad vi gillar Klabbes Bank! Bäst var nog en ny låt som jag tror att de presenterade som Berlin.
***
The day before yesterday we went to see Klabbes Bank at Nefertiti. Great band, great concert, great company. It's so great to see that jazz doesn't have to be complicated, that it can be catchy and childish and simple, but never in a bad way. We like Klabbes Bank so much!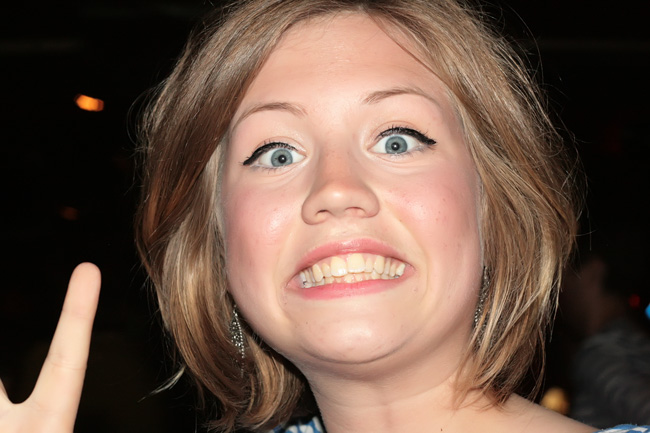 Den här bilden är en present till Åse, som har tjatat om en ny profilbild till Facebook. Varsågod Åse!
Klabbes Bank | Berlin