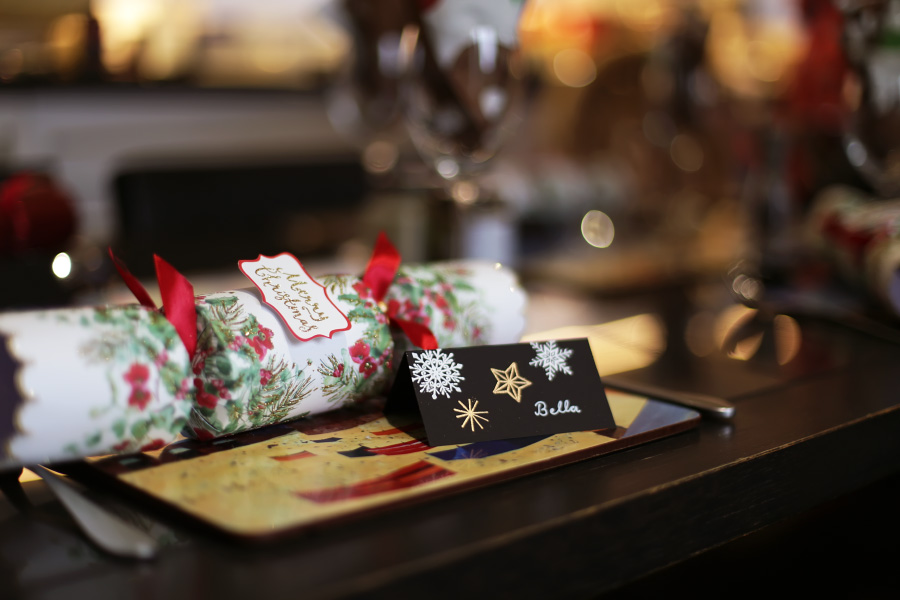 OMG, I spent Christmas in the UK, and I had a truly wonderful time.
Lemme tell you, I picked a really great family to have as my family-in-law (well, future family-in-law - don't worry, when we get married you'll hear about it, I promise. :)). Obviously they are all completely mental, but they are so much fun. And loud and chatty and just all over the place. :) And they are so sweet and kind and welcoming to me. Best bit is they tell me how happy they are that Liam picked me and no one else; that they can tell that it's different now, that he's different now, that I'm making him happy. It's hard not to feel welcome in a family like this.
Christmas happened on the 23rd this year, because that was the day that worked best for everyone. I didn't mind of course - 25th would also have been the "wrong" day to celebrate Christmas for me, so it didn't make any difference to me. :)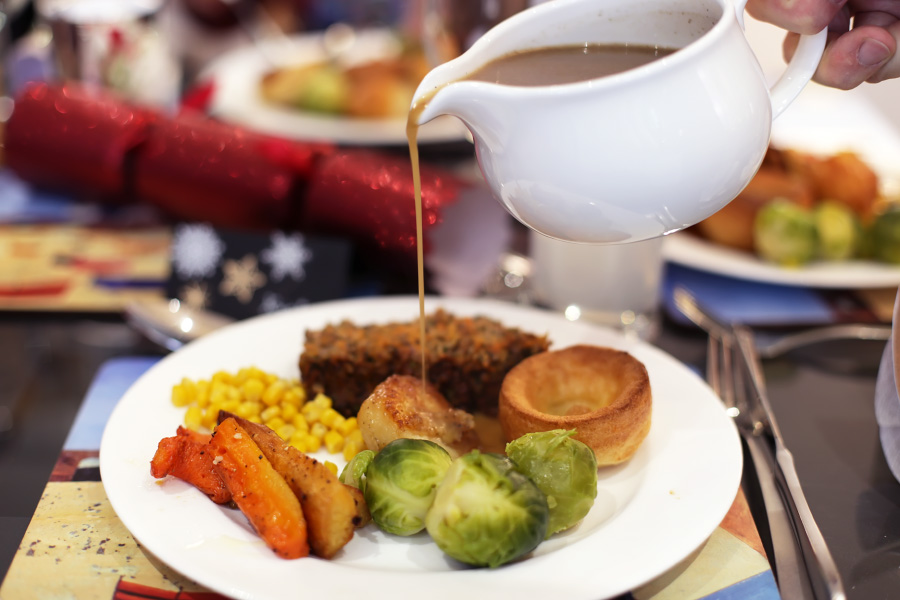 We had food! It was all in all a baffling experience. Christmas dinner doesn't happen at dinner but at lunchtime (much in the same way that tea sometimes means tea and sometimes dinner). It included MOUNTAINS of food that disappeared within minutes (it seemed). They (by which I mean Anne and Liam, who make all the food in this house. At least I made the place cards! Look, I contributed!) made me a veggie nut roast which was completely delicious. I've even gotten used to having gravy on everything, to Liam's delight.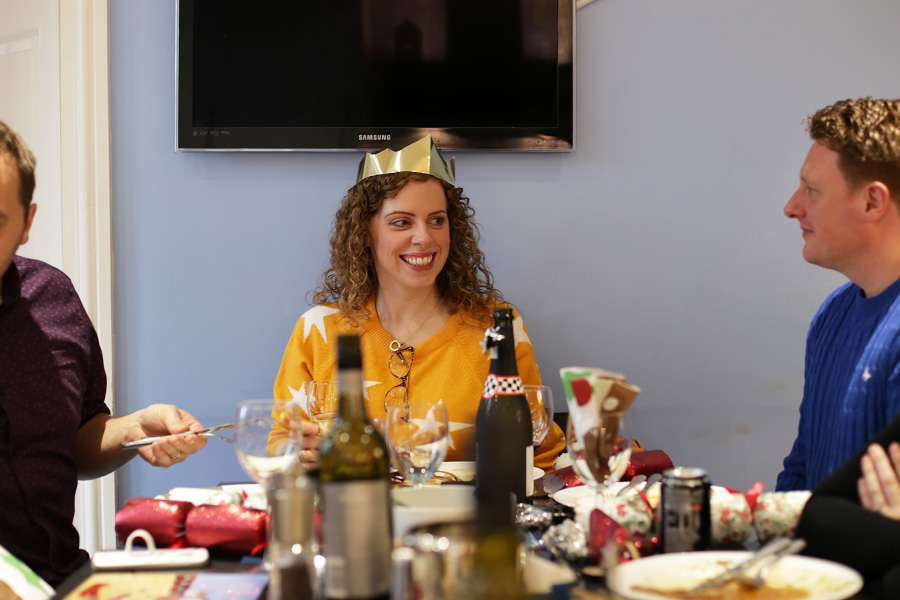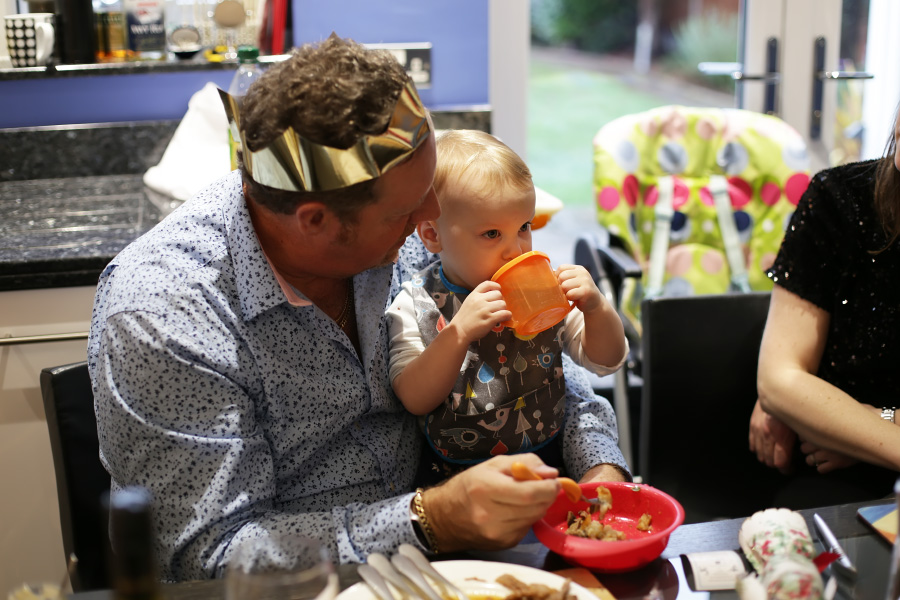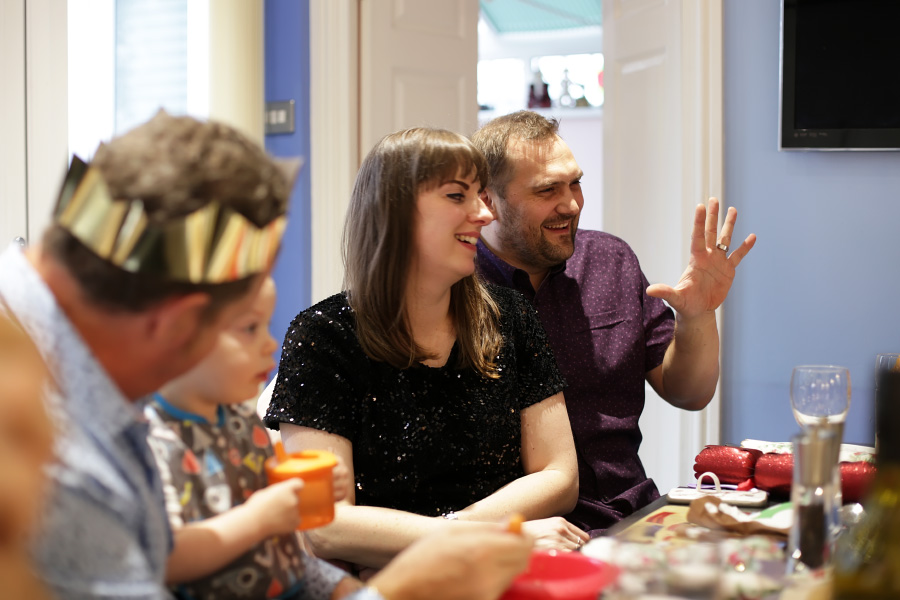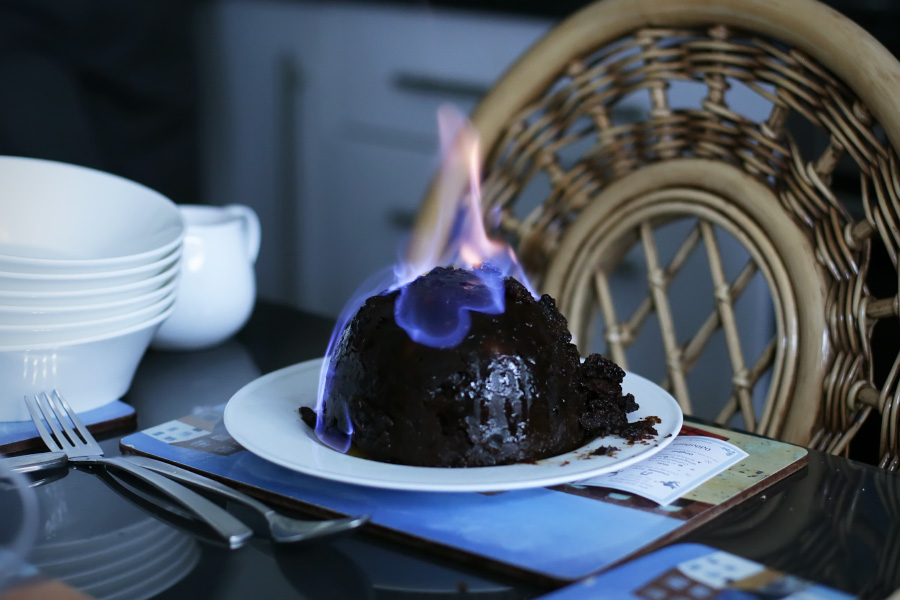 Look! A pudding on fire! Like in the films! (What it tastes like? Answer: A lot. It tastes a lot.)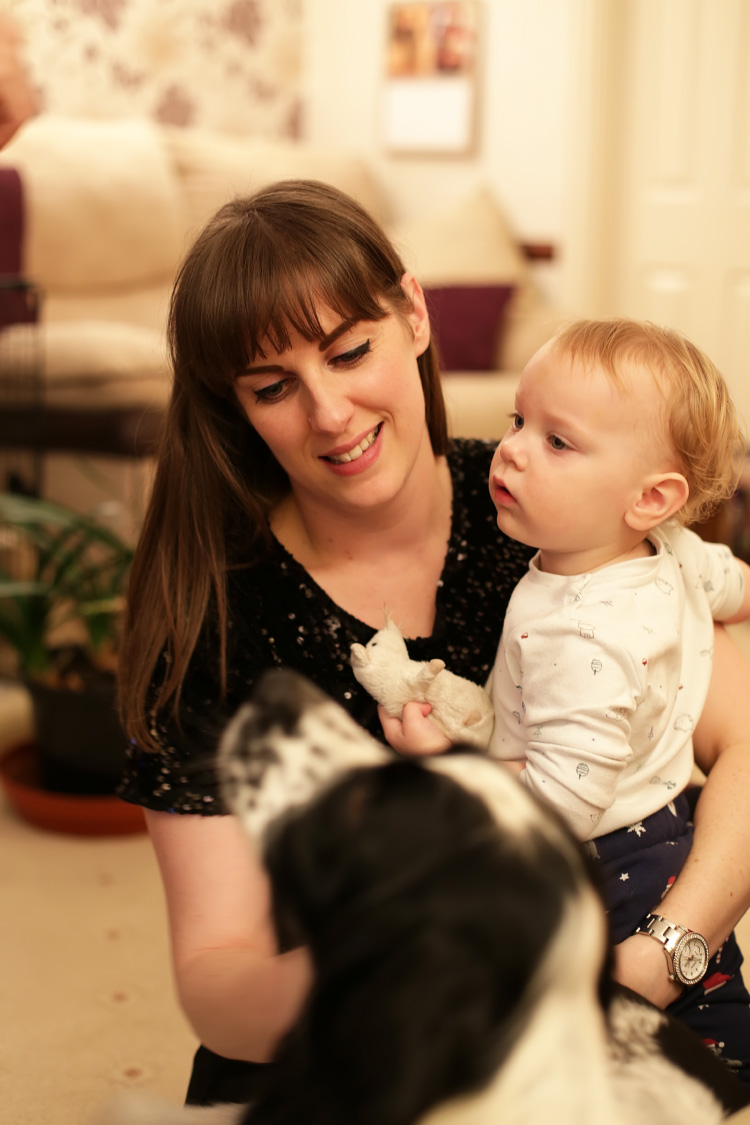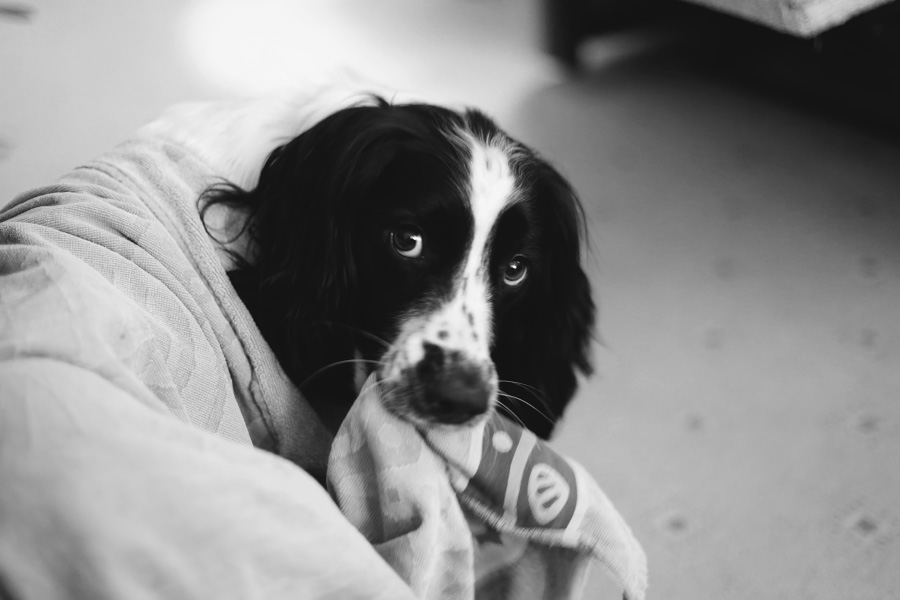 Bracken also came to visit! Such a beautiful dog.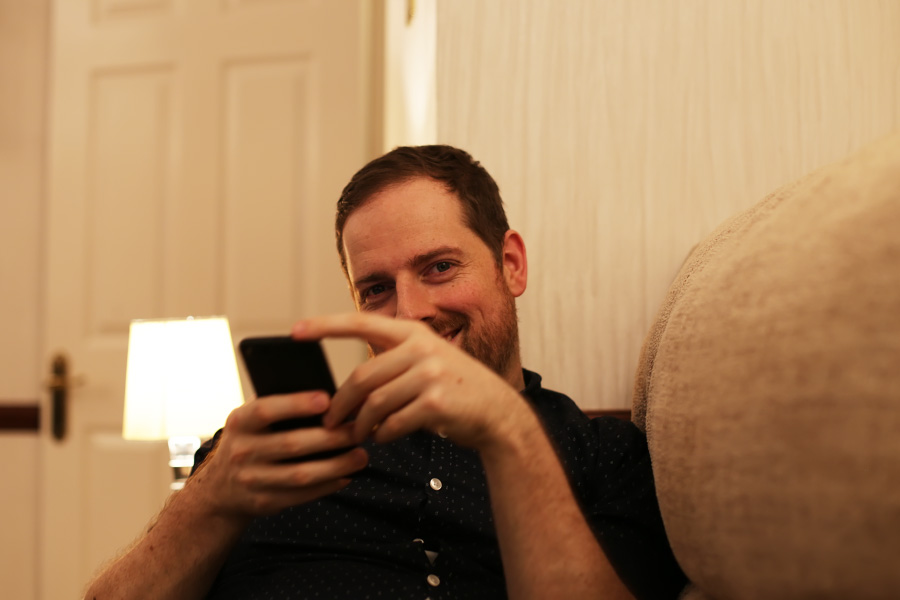 This smile thooo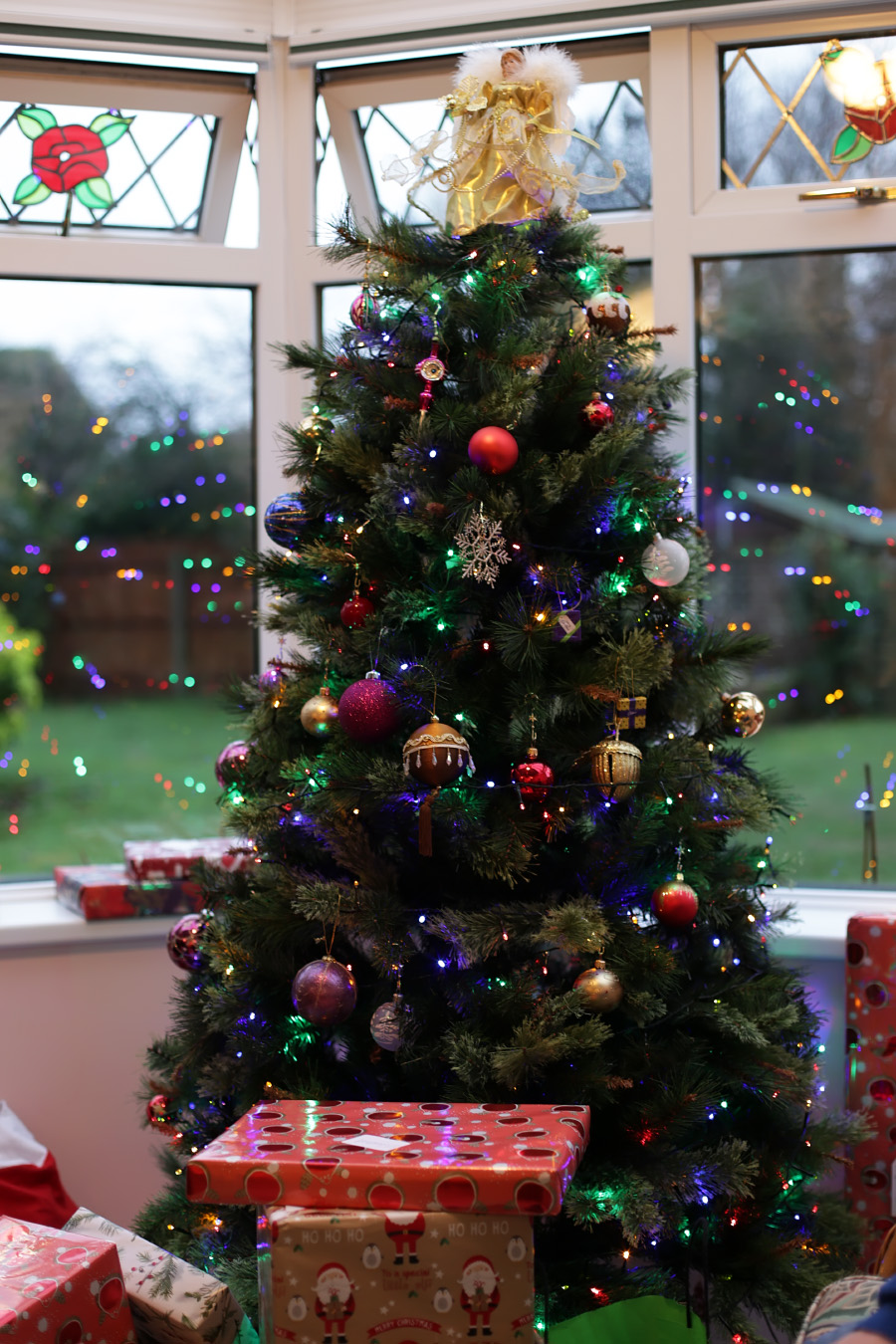 Present opening time! It was as manic as everything else in this family. And super nice and warm.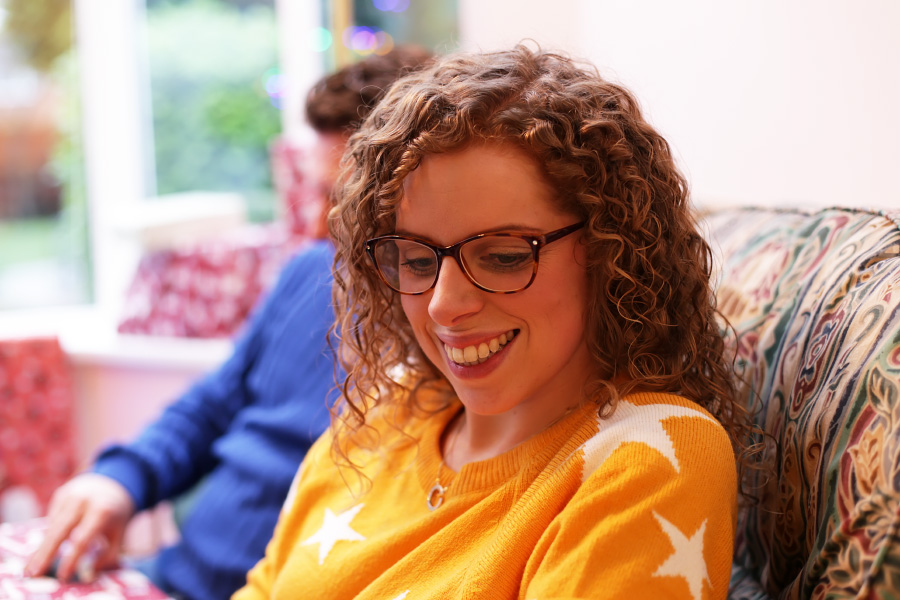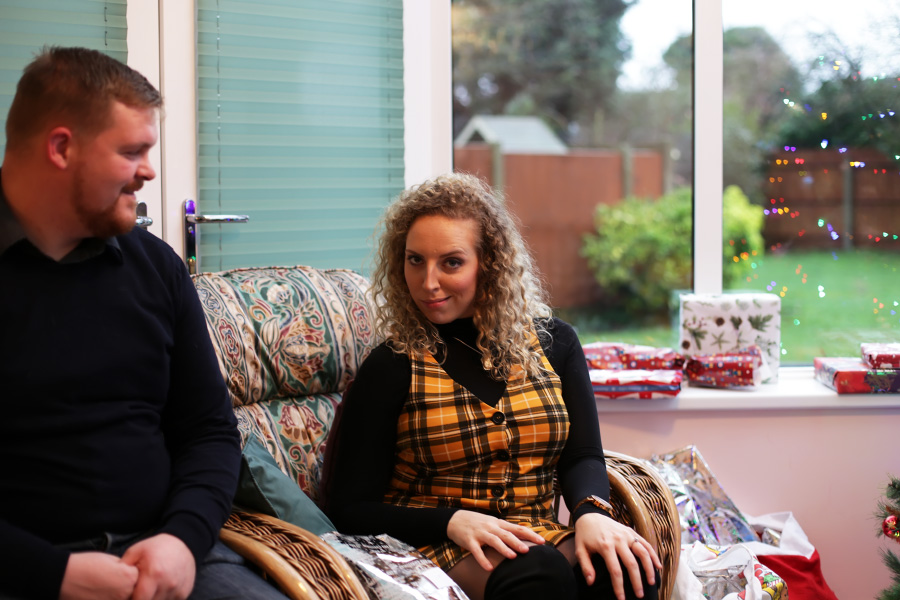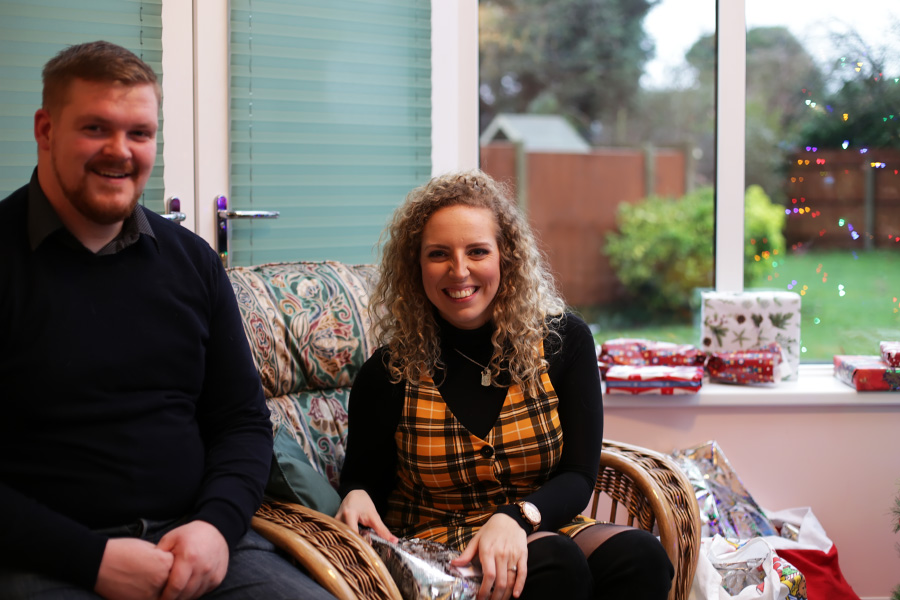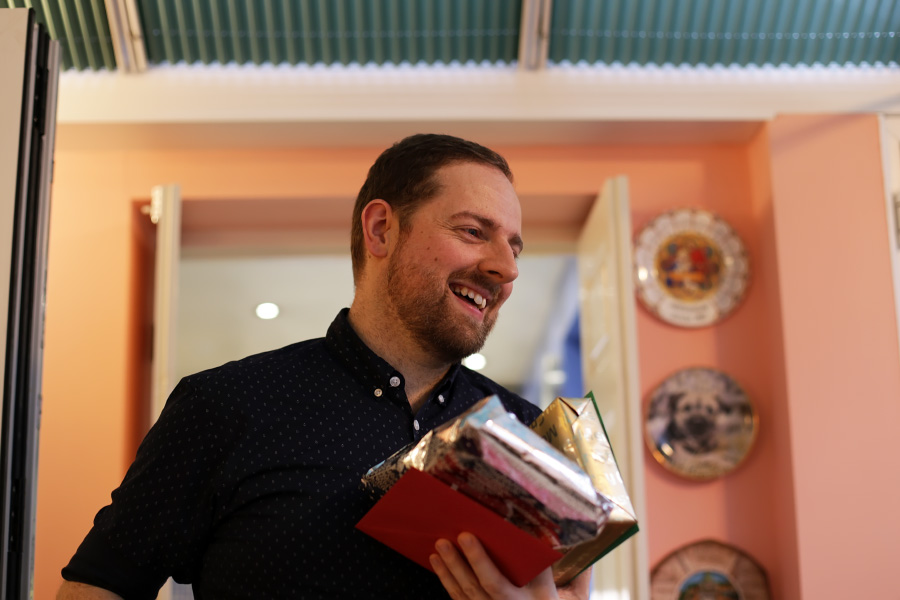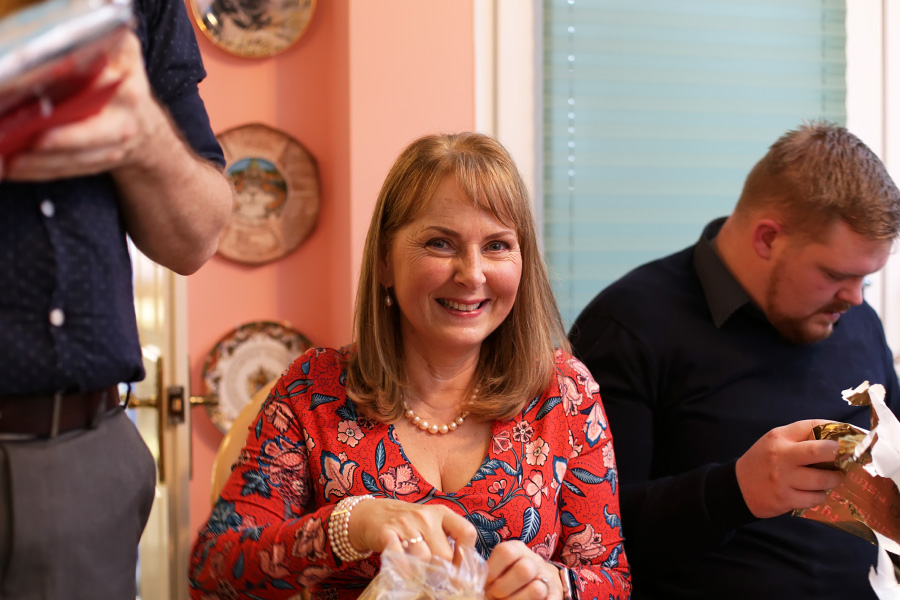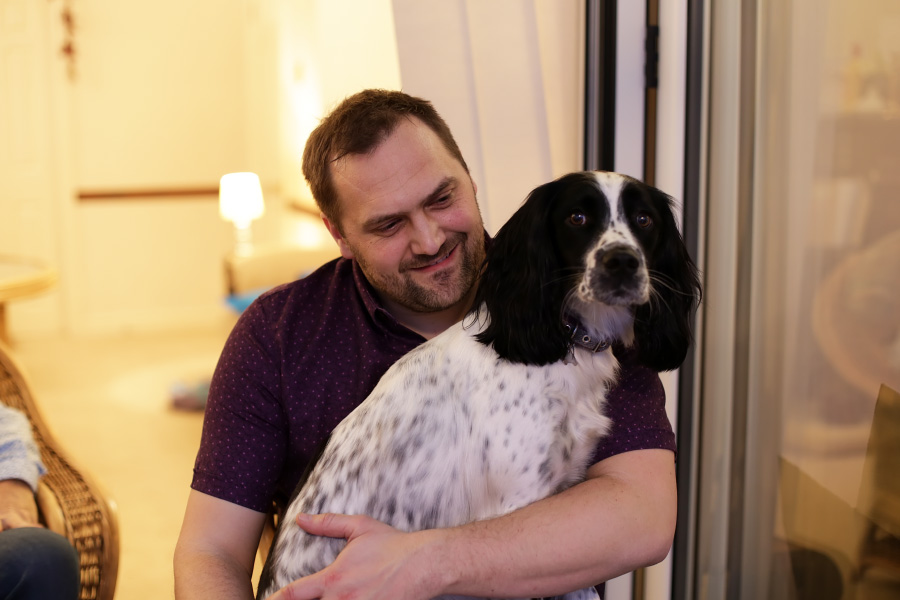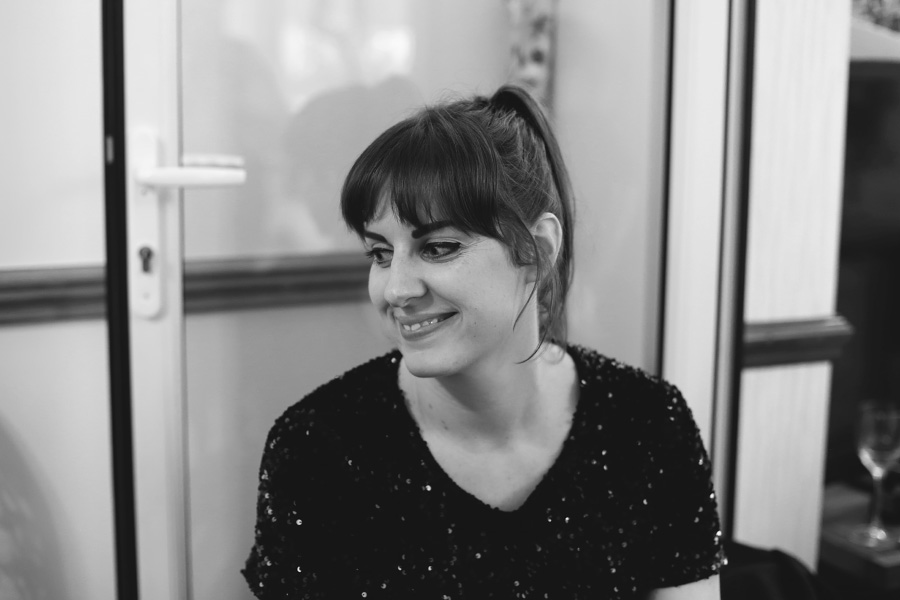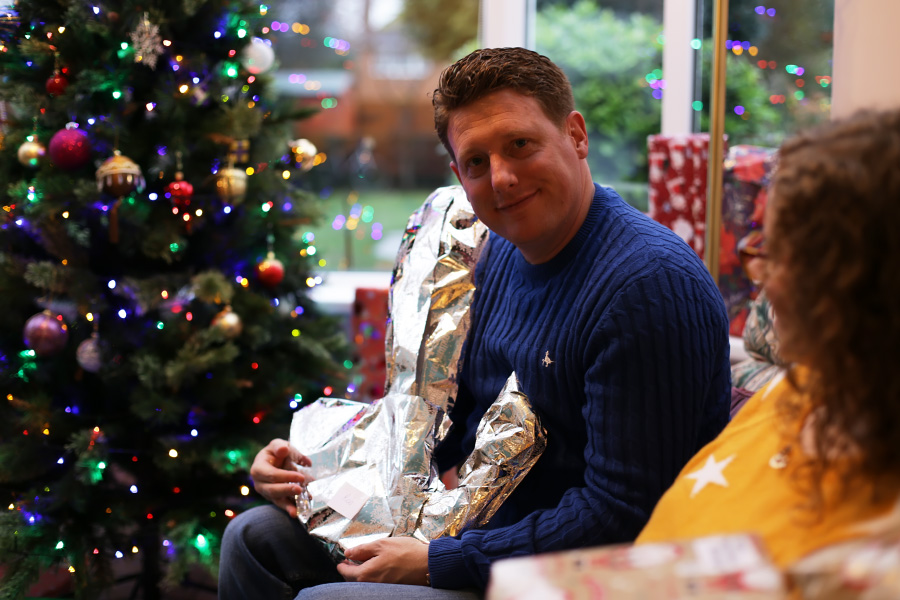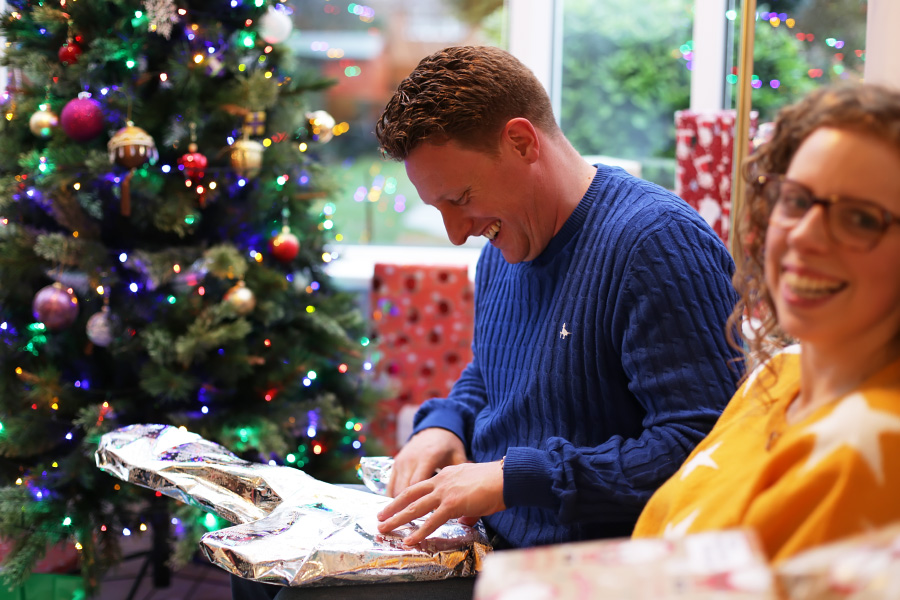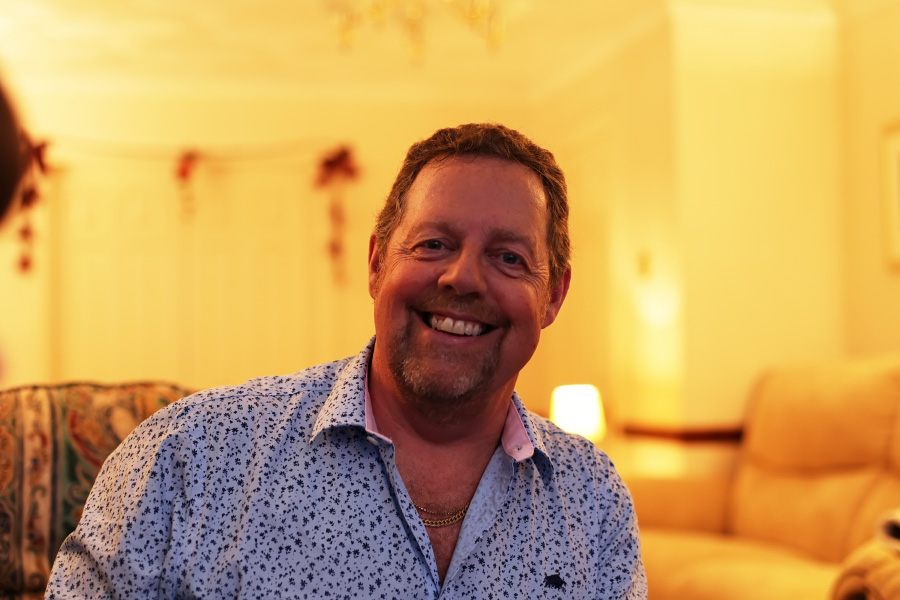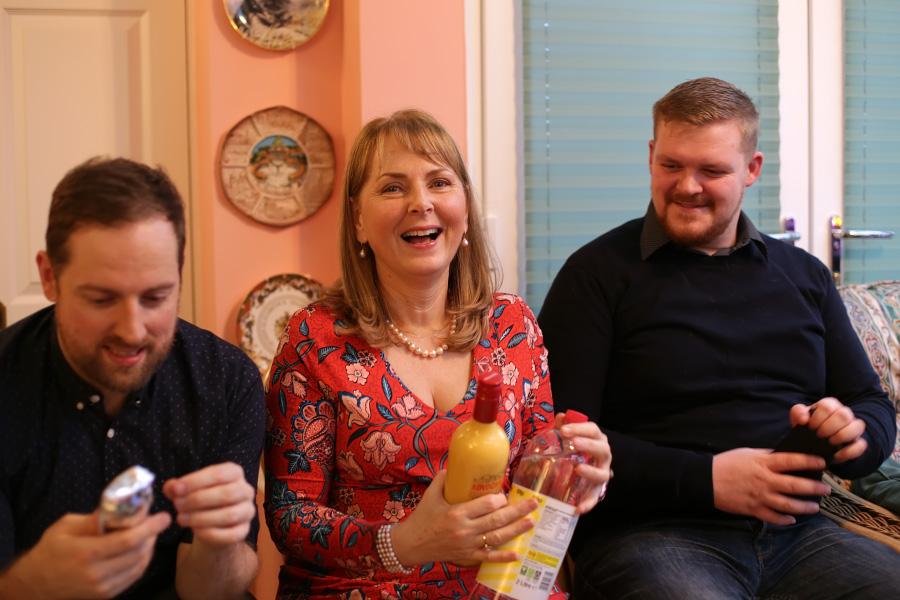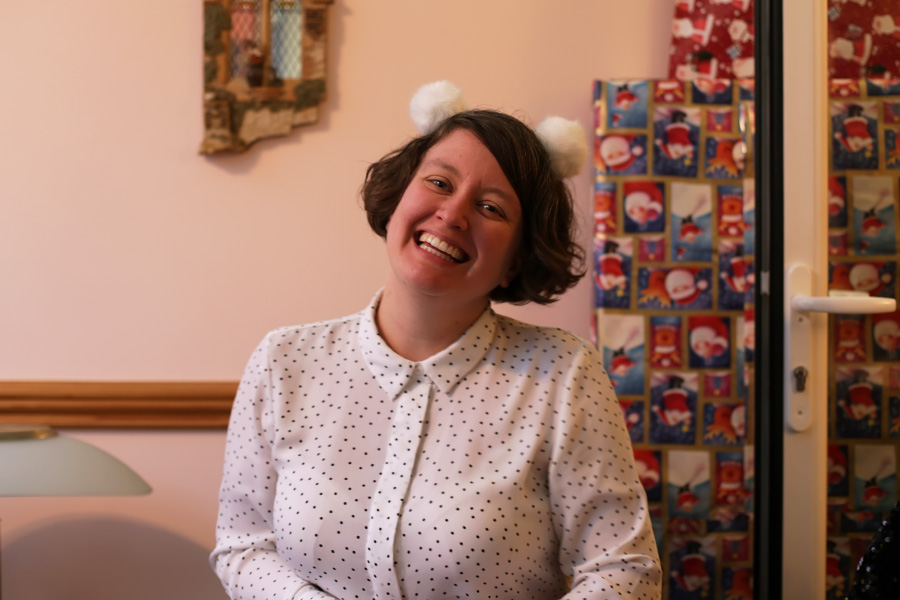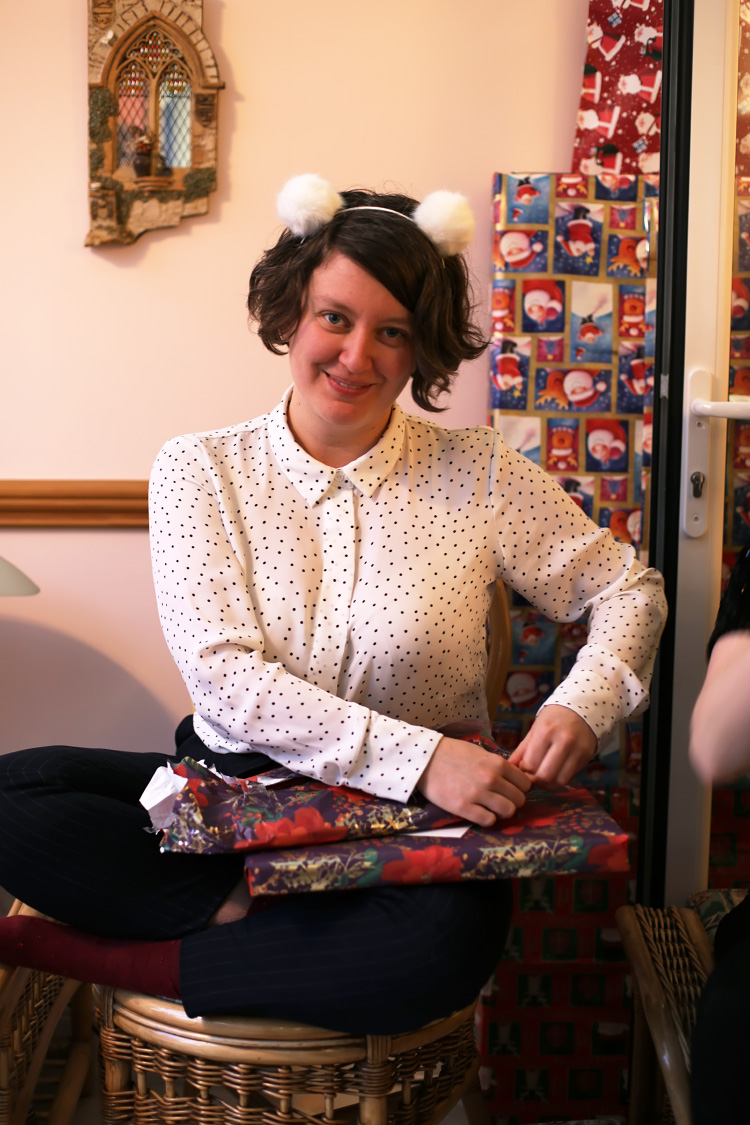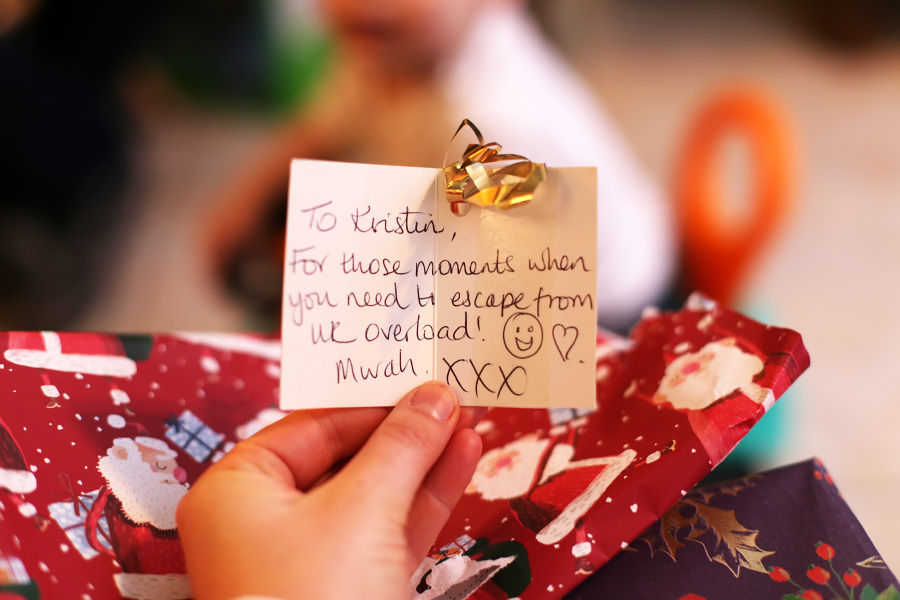 This made my heart melt quite a bit!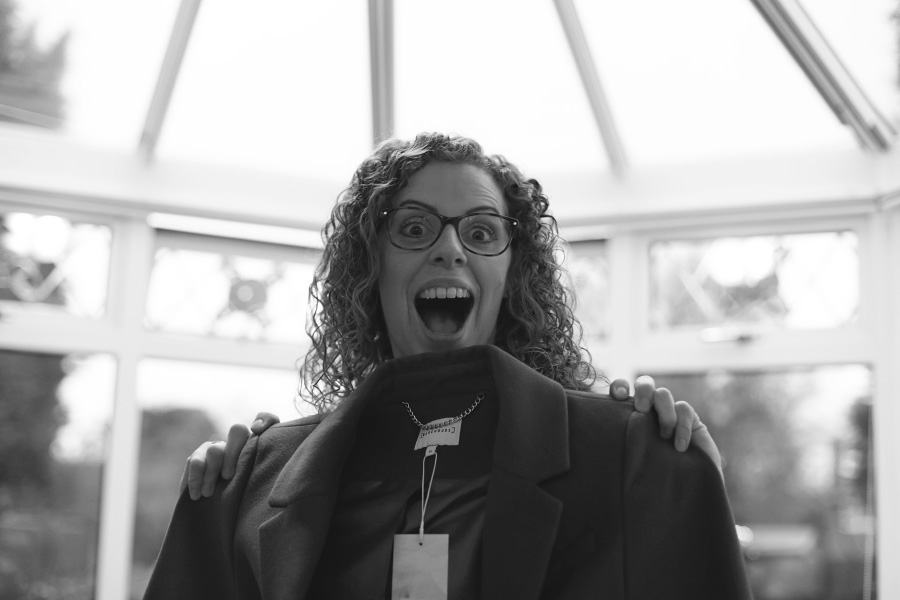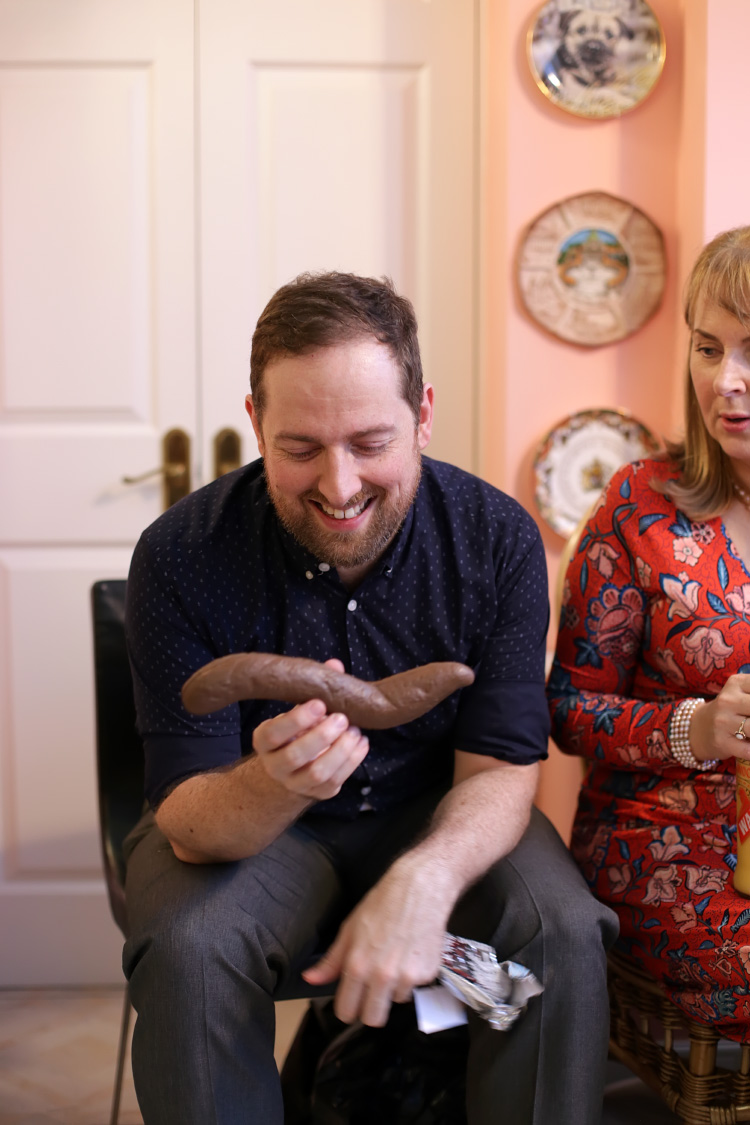 Liam got poop for Christmas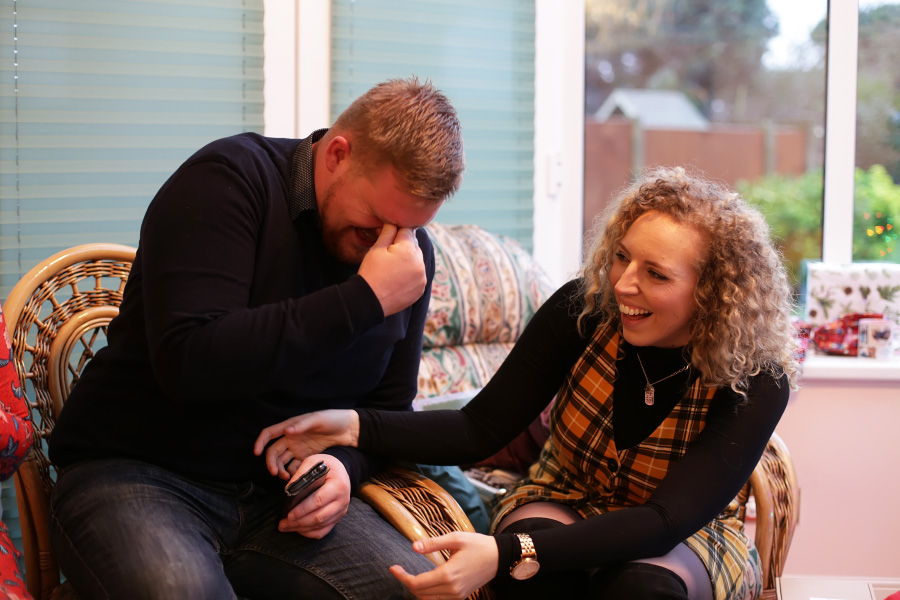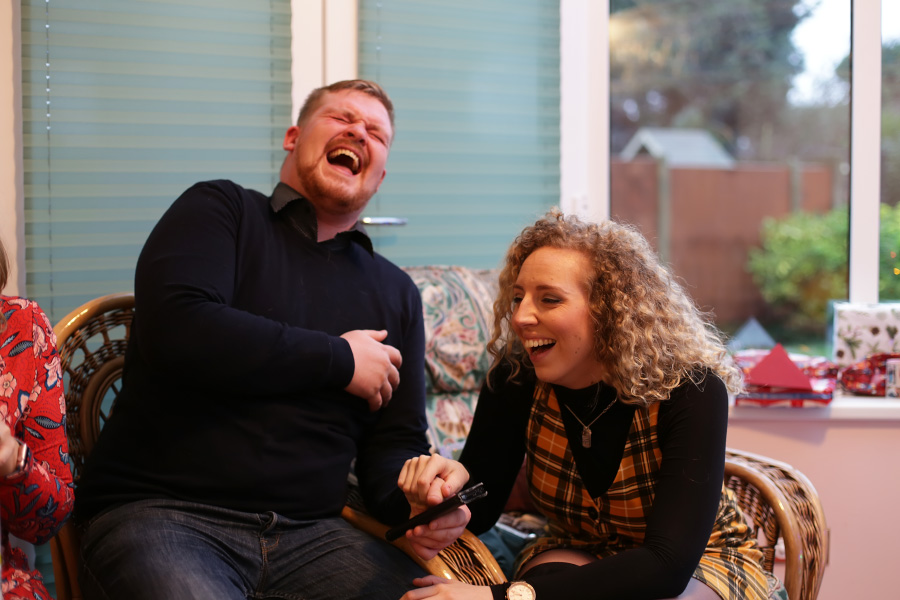 much to the delight of, well, the givers. :)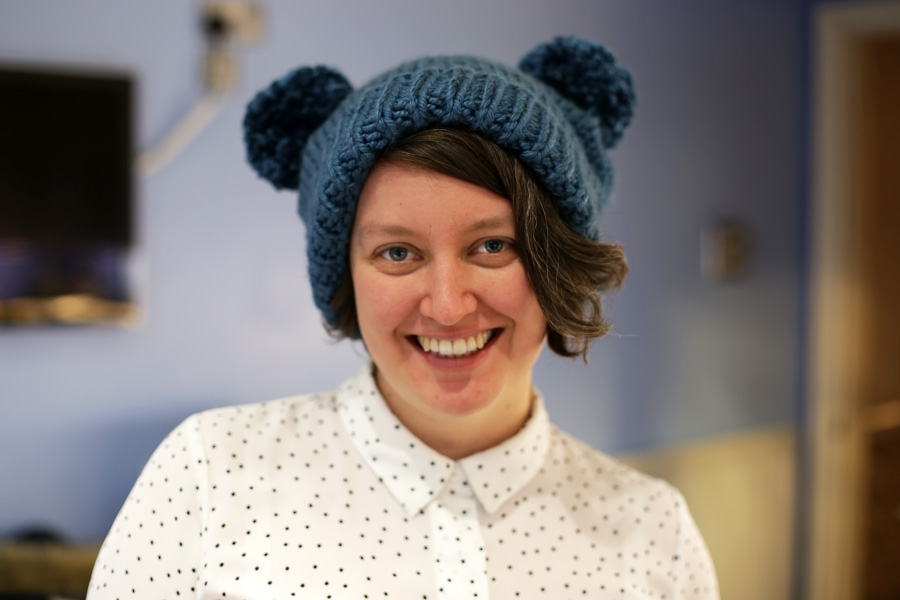 LOOK IT'S MY NEW HAT that Bella made for me!!! I love it so much!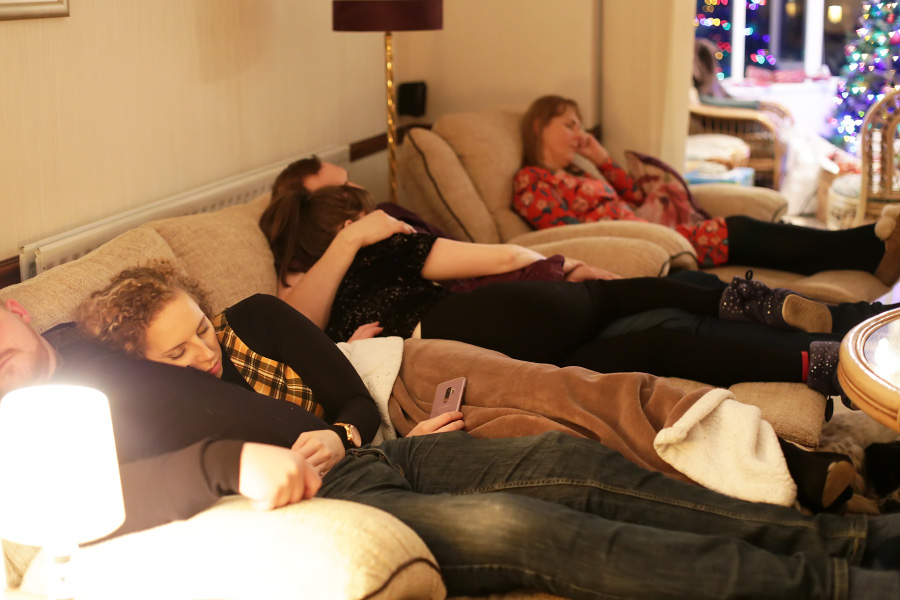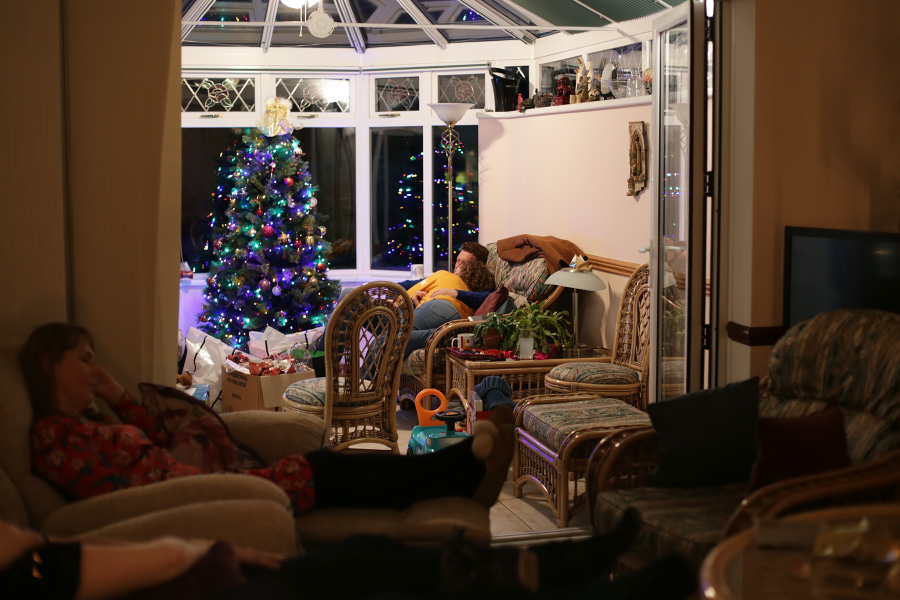 After all the presents were opened, the strangest thing happened. As though there was a secret silent cue, suddenly everyone retreated to a corner for a nap. Obviously I love naps, I just had no idea that this was going to happen. What else was I to do than curl up next to Liam for snuggles? Woe is me.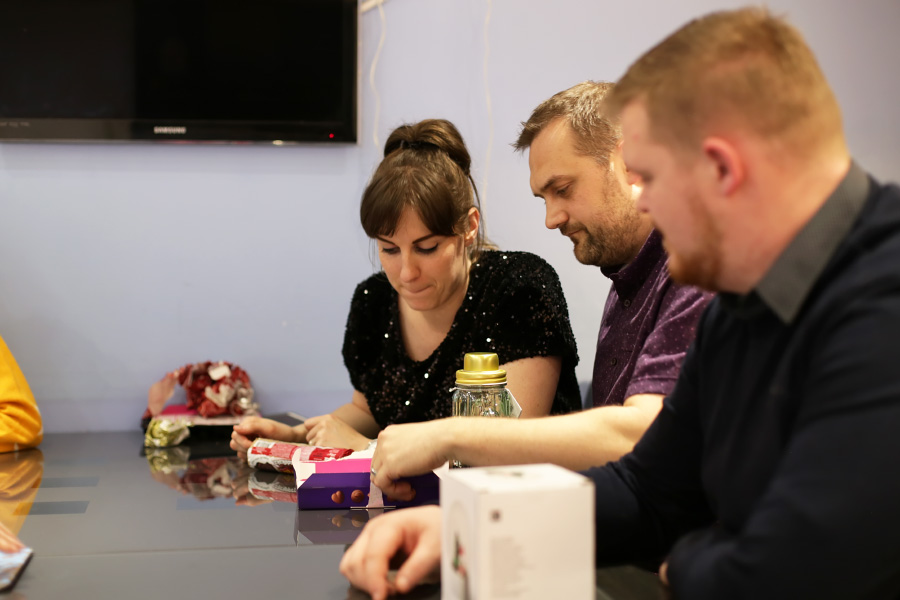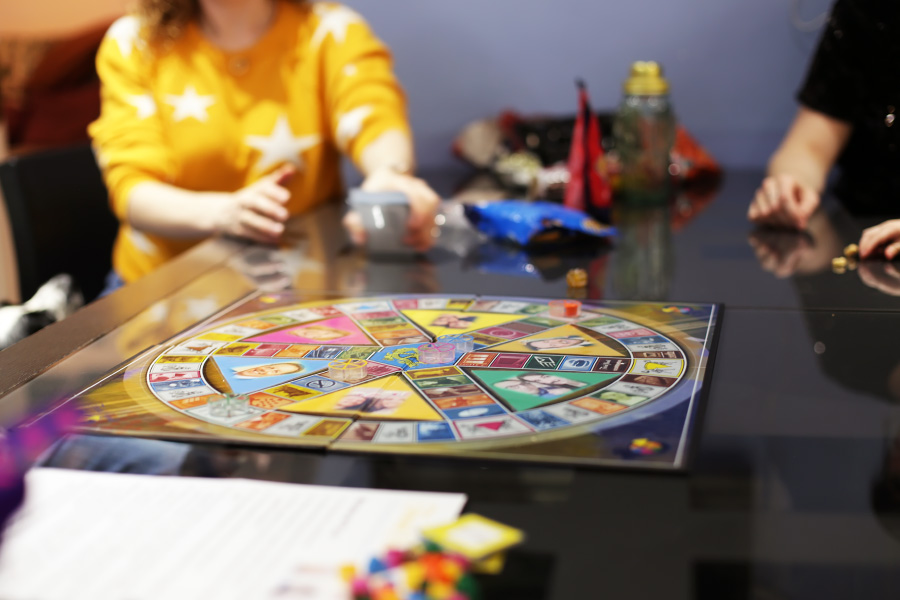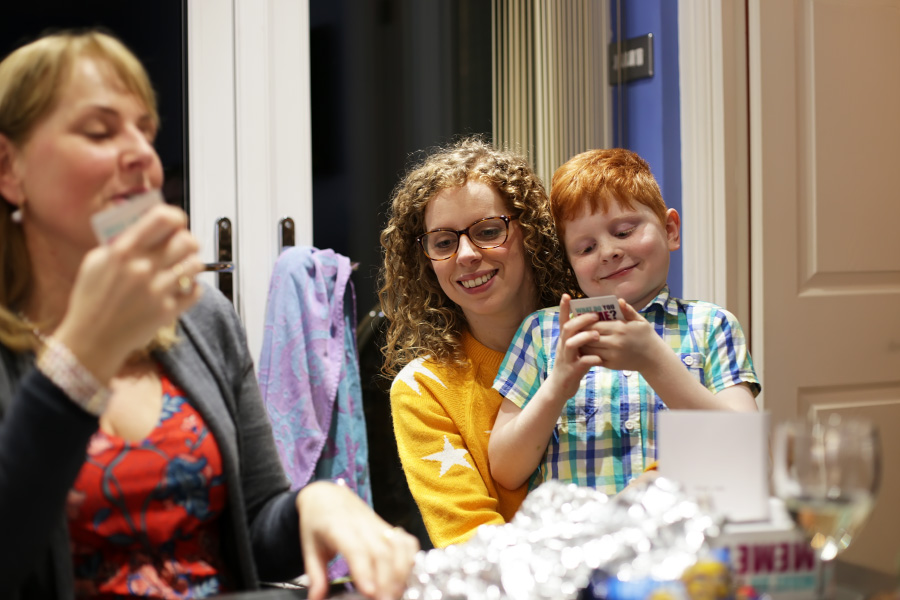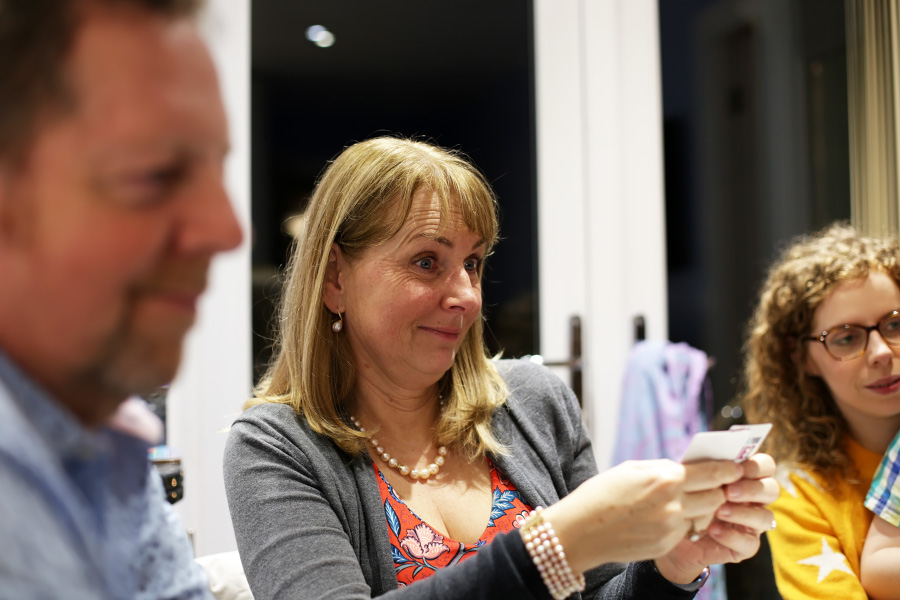 And in the evening, we played a bunch of silly games, I hid in the quiet of our room twice because of overload, and I ate my body weight in chocolate. Just as it should be.
Aretha Franklin | Joy to the World